Halloween Sale and
Mini Meet!
Hosted by N1 Concepts
2505 Amaral Court, Hayward CA. 94544
---Halloween Sale - Friday 10/30/09 10am-6pm - Everything
in stock
slashed at wholesale prices!
---Halloween Mini Meet - Saturday 10/31/09 10:30am - 2pm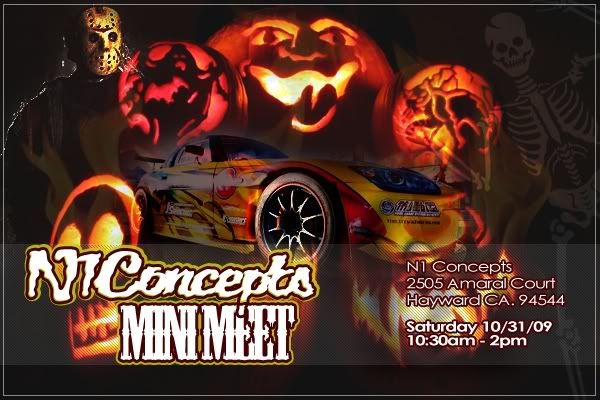 ALL makes invited! Come out and show off your cars and COSTUMES.
All or anyone who show up in costume will receive a raffle ticket for a prize!
(real thoughtful costumes please
)
Bring in a small $5-$10 toy to the meet and receive an
extra 5% off
anything
in stock.
We will forward this to the Plus One / ATS Garage 4th Annual Toy Drive and Meet!
Come out and enjoy the day with nice cars, good people before heading out to your party at night!