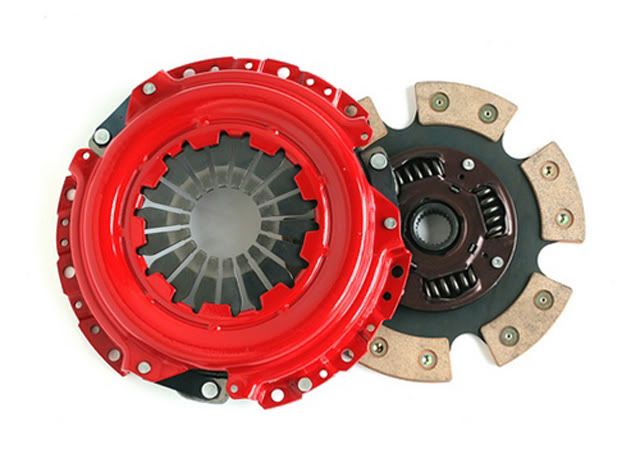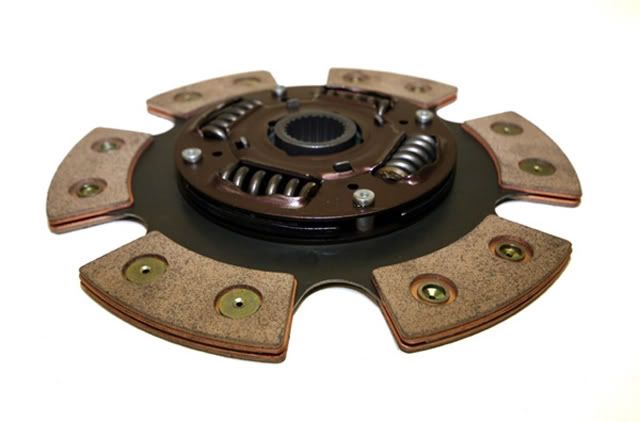 Yonaka: B Series - STAGE 3 - 6-PUCK PERFORMANCE SPRUNG HUB CERAMIC CLUTCH KIT
- Strongest clutch recommended for street car applications
- Rated to 300ft/lbs torque (approximately 400hp in B series applications)
- Copper Ceramic 6 puck Sprung Friction Disc
- Heavy duty 1800 lb Pressure Plate provides approximately 45% more clamping force than OEM.
- New Release Bearing is included
Please Note:
A 300-500 mile break-in period is recommended on all performance clutches.
Will fit the following models:
1994-2001 Acura Integra LS/RS/GS/GS-R/Type-R (1.8L 4cyl DOHC)
1993-1995 Honda Civic (B16A)
1999-2000 Honda Civic Si (B16A)
1993-1997 Honda Del Sol Si (B16A)
All B Series Hydraulic Transmissions (+ 92-93 Cable Transmissions)
Kit includes:
Heavy Duty Performance Pressure Plate
Copper Ceramic 6 puck Sprung Friction Disc
Throwout bearing (Release bearing)
$199.99
*OTHER PARTS AVAILABLE FOR THIS VEHICLE AND OTHER SEVERAL MAKES AND MODELS. FEEL FREE TO CONTACT US FOR PRICING FOR YOUR SPECIFIC NEEDS / VEHICLE.